by Tin
I love Ikea. There, I said it. But as much as I love their (relatively) cheap yet sleek furniture I loathe the assembly process because I suck at following instructions the instructions are unnecessarily convoluted. But after seeing how others have created Ikea instructions for EVERYTHING and even one for a lesbian relationship, I decided to have a little fun and make one of my own.
Behold the Ikea Assembly Instructions for a Lesbian Bar: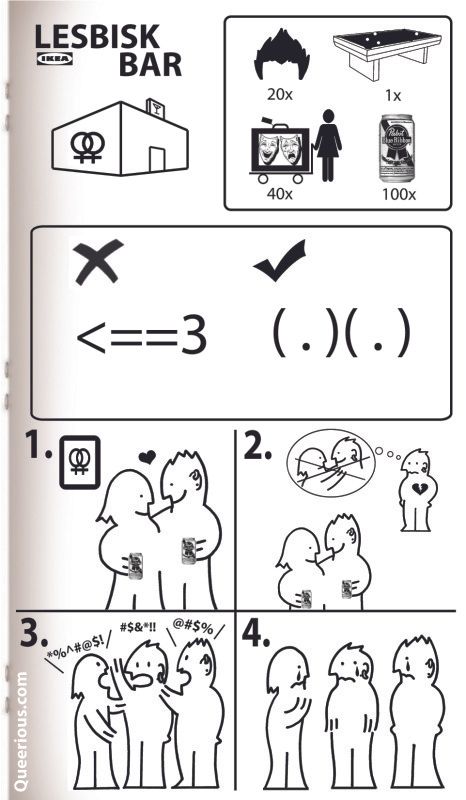 Some of you may not agree with my version of a lesbian bar.
Fine then, make your own!
[Disclaimer: This post is NOT endorsed by Pabst Brewing Company]